IMVU Information
IMVU Mature Content Policy
IMVU has a large community of grown up users, and another large community of
teenage users. The obvious tension in serving both types of users is that some of the grown
up users want the ability to create and use mature content that isn't
suitable for teenagers. It is impossible to satisfy both needs with a
single product and service. Therefore IMVU policy is to:
(1) categorize content into three categories, roughly equivalent to the
Motion Picture Association of America's PG-13, R, and NC-17 ratings,
(2) limit IMVU's website to the first two categories,
coexisting on the same site with the "Restricted" category restricted
by the Access Pass.
Categorizing content into three categories
Our three rating categories are General Audience (like
"PG-13"), Restricted (like "R"), and Mature Audience (like "NC-17" and
adult). Obviously, it is difficult
to define clear lines that distinguish between any set of useful
ratings, and it is impossible to do so without incurring some
disagreement. Rather
than start from scratch, we will apply the spirit of the
MPAA's movie ratings
, which have stood the test of time, and of
PayPal's Mature Audience
Policy
, which articulates a policy that is reasonably equivalent to the MPAA's R rating.
Some IMVU users might perceive this policy to be too vague. We agree
that it is vague, but we do not think it is too vague. Flexibility is
necessary for any longstanding policy description. The standards of
society change over time, and any field of user generated content will
produce a
never ending stream of examples that will drive a wedge between the
letter and spirit of any policy that seeks to prescribe what is allowed
and what is
disallowed in too much detail. We feel that Paypal's policy and the
MPAA ratings are just about right.
Submission policy
Given the responsibility and professionalism of our development
community, we are going to continue with the policy of
allowing submissions directly to the catalog without an approval step
in between that could cause Developers to wait days or weeks before
seeing
their products in the catalog.
The IMVU Ratings Board
IMVU has established a Ratings Board. After the initial
categorization, the Ratings Board will monitor the catalog periodically
and
bump products up or down if they are categorized incorrectly. In
addition, any user can flag a product for review simply by clicking the
button in the
catalog. Developers may not be made aware of their re-categorization.
However, Developers may always resubmit their product for
reconsideration.
All aspects of a product may be considered in its categorization,
including its 3D representation, its catalog image, name, and product
description.
Developers who seek to develop products that push the boundaries of the
categories should expect to iterate, particularly at the beginning.
IMVU's website will be limited to two categories
IMVU's website will support two categories of content: General
Audience and Restricted. It will not contain Mature Audience content.
The General Audience content will be available to all users over 13
years old. The Restricted content will be available only to users who
have purchased the Access Pass, which IMVU will take reasonable steps
to make available only to users either over 18 years old or over 13
years old if and only if they have parent permission. The Mature
Audience content will not be available on IMVU's website.
Clarification on General Audience vs. Restricted vs. Mature
Product, homepage, or avatar picture ratings should follow the criteria set by the Movie Picture Association for PG-13
(IMVU's "General Audience" rating), R (IMVU's "Restricted" rating), or X (IMVU's "Mature" rating).
Examples of items that are not appropriate for
General Audience
ratings might include:
Sensual massage/touch/caressing/kissing
Suggestive posturing or demeanor

Full female nudity

Non full-frontal male nudity

Tastefully depicted nude art

Voyeuristic or "up-skirt" shots

Pictures that over-accentuate, highlight, or focus solely on the breast, buttocks, or genitalia

Messages containing blatant references to sexual stimulation / excitement (ie: "[xxxx] makes me horny")

Items representing, advertising or promoting smoking, recreational drugs, or marijuana use

Items or products containing suggestive, lewd, vulgar or sexually-explicit gestures or language

Clothing items (thongs/lingerie/bikinis, etc) that cover less than 50% of the buttocks and all of the groin.

Clothing items (blouses/lingerie/bras, etc) that cover less than 50% of the female breast and/or cleavage.

R-rated violence (ie: products that depict, endorse, or demonstrate violence, homicide, or suicide, but do
not do so very graphically. In other words, the kind of thing you might see in a softer R-rated action or horror flick)

Something you would not see on a prime time or family TV show in the United States

Something you would not let your 13 year old sister or brother see, wear, or buy in the real world, or
something they would not be permitted to wear to school.



Examples of items that are not appropriate for the IMVU catalog might include:


Exposed male genitalia, close up shots of female genitalia.

Graphic masturbation, sex, or genitalia on genitalia action;
or the use of instruments, dildos, vibrators, or other apparatus
engaged in penetration.

Explicit sexual intercourse or penetration

Bestiality

Items that violate IMVU's TOS

Items that promote, instruct, or advertise illegal activities

Products, homepages, or content created or used explicitly to malign or degrade another user

Anything that overtly harasses, degrades, intimidates or is
hateful toward an individual or group of individuals on the basis of
religion, gender, sexual orientation, race, ethnicity, age, or
disability

Items or symbols representing, promoting, or advertising hate-based organizations (Neo-nazi, KKK)

Anything that depicts extreme images of graphic violence,
dismemberment, self-mutilation, homicide, suicide, or cruelty to
animals; or anything
depicting extremely grotesque images or acts in general

Anything that includes personal or identifying information about another person without that person's explicit consent

Anything that exploits children or minors



Clarification on 'Product' problem vs. 'Product description' problems



A product can be found guilty of violating the General Audience rating for several reasons. If a 2D product (Sticker, UI skin)
or 3D product (everything else) contains any of the elements listed in the GA/R/M section above, that product will be marked
appropriately as not General Audience.



However, even if the actual product meets the General Audience criteria, it can still be marked as not fit for General Audience
for many reasons including inappropriate content in the product's catalog image, product's name and/or product's description.


To be even more clear, several products that, in and of
themselves, are perfectly suitable for General Audience have been
marked as not GA because their product description contained
inappropriate language and pictures. For example, when selling a skin
tone, it is *NOT OK* to show a picture of a naked avatar and still mark
that product as General Audience. Instead, you must use the minimum
coverage guidelines below to display an avatar wearing enough to not be
inappropriate but also show your beautiful product.



Both the Female Bikini Top and the
Female Bikini Bottom by IMVU inc. should help you
appropriately display products such as skin tones.



Minimum Coverage


The minimum skin coverage required for a product to reside in
the General Audience section of the catalog are detailed in the
following images.


IMVU supplies Developers with its original Photoshop layers
templates for avatar skin. Included in each of these is a folder
entitled "leaves". This folder displays leaves over the nipples for
females and the genitals for both males and females. One of IMVU's
tests for whether a product ought to be removed from General Audience
is to see if the leaves in one of the default skins can be seen. If
these leaves can be seen, the product is removed from General Audience.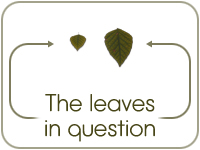 Obviously, there are ways of getting around this "leaves" approach so please do not consider the absense of leaves a ticket to
General Audience content. Your products, product catalog images, product descriptions and avatar pictures must adhere to the
criteria listed above.